Time and Space
Thoughts on our social agreements concerning time and space
Suddenly the world has time and space.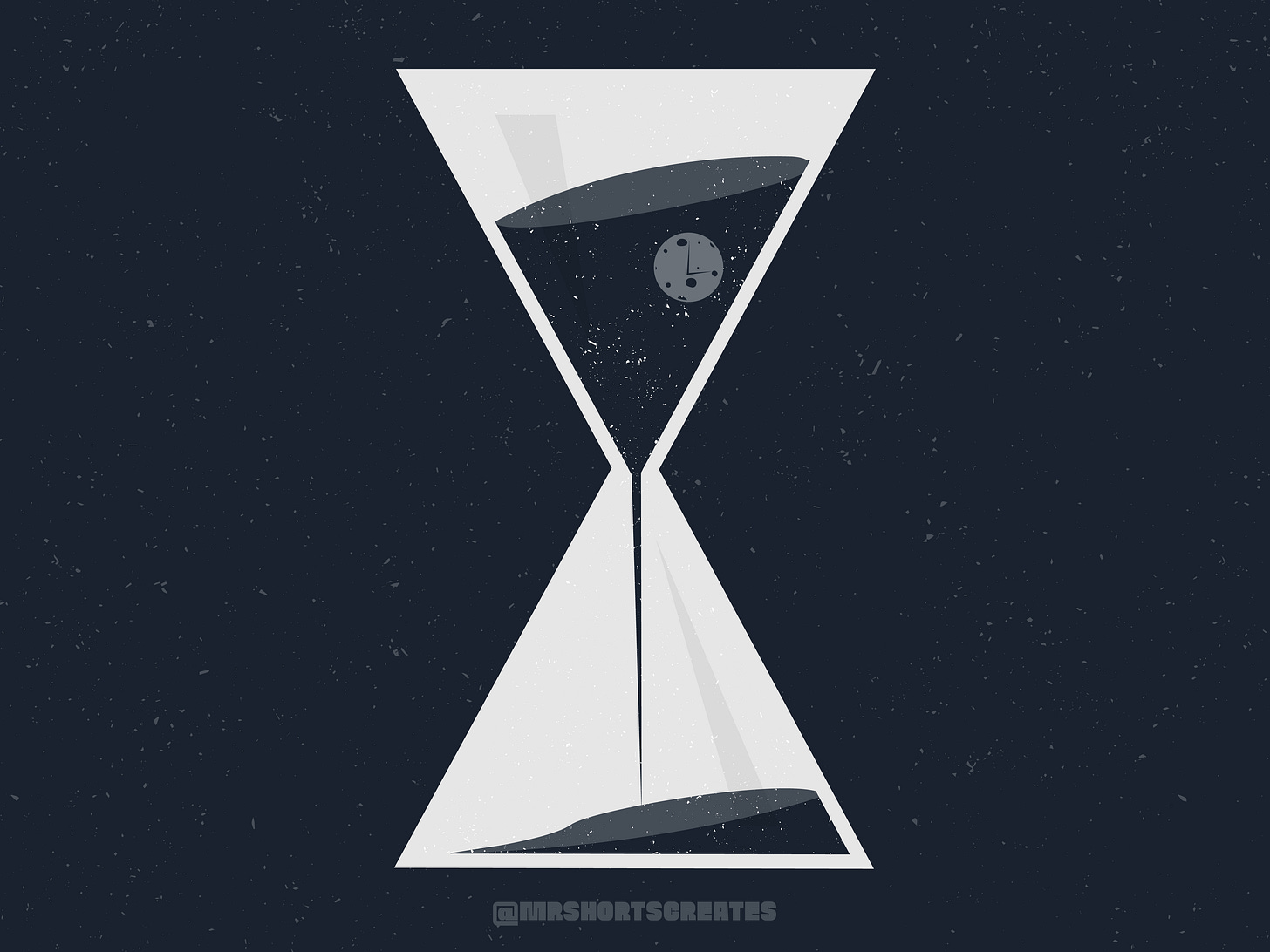 ---
Time to make right. Space to create. Time to spend with family. Space to change. Time to be with self. Space to meditate. Time to spend at home. Space to reflect. Time to read. Space to do art. Time to be humane. Space to start a business. Time to sell. Space to worry. Time to save money. Space to panic. Time to exploit. Space to capitalize. Time to feel. Space to watch. Time to listen.
We humans have come up with social constructs and social contracts or let's call them agreements that govern how we interact with each other. Some agreements come from a need to survive, others to thrive, and some to communicate. Langauge and measurement of time are examples. The measurement of time is also a social construct that has existed as far back as human enlightenment. How we engage with these concepts culturally is the social contract we develop as humans.
While I think it's safe to say humanity has some universal truths concerning time, some agreements concerning space and time, however, are not universal and vary widely by culture. Most often within American culture, we agree that time is a measurement of calendar days, work hours, age, relationship status and in some cases our self-worth. In the last couple of weeks, our cadence and agreements with time and space have come into question. Conflict and contradiction around some of the social agreements that have normalized like regular work hours, where we work, healthcare, access, money, gathering and more have never been more evident.

---
Time is relative
What was time when the clock or calendar didn't exist? What did time mean when the British lost 11 days on the calendar? What do time and space mean relative to a global pandemic vs. in times of calm? If "time is money" then is money time? Both are social contracts we agree to as forms of social exchange and interaction (usually as leverage and power). Is "In times like this" a precedent for what we are experiencing in real-time? I honestly have more questions than answers.
A mentor and history professor would often say in the study of history that "the past and present are infinitely close". Mindfulness teachings would offer the moment we are currently in is one with those in the past and those to come. The moment could be the millisecond in which I am typing this message or the collective moment we are experiencing as a human race and or both.
---
More than time…
While I have been processing the experience I am having during the covid-19 , time and space only give us a sense of context to the when and where we may be experiencing things. What's more, important to me, are the feelings and subsequent actions associated with those feelings. The looming sense of urgency seems to be creating a myriad of collective feelings, ideas, and agreements around how we engage with each other.
Many people are afraid and fearful, others appear unbothered. Whether we feel fear, joy, calm, or worry it's important to acknowledge and allow those feelings at the moment you are experiencing them. How we engage those feelings and the actions that we manifest from them will shape every moment moving forward for all of us.
The global pandemic is exposing the best and worst in the social agreements we have created in our culture. Many around the world are in need of help, consideration, and relief. I won't pretend to have answers to what social agreements we need to develop but global events seem to be forcing us to re-evaluate and reconsider new social contracts.
---