By Design: Racism in Visual Design
"Everything that is not designed by nature is designed by someone" -Chip Kid
Hey, it's been a while! I saw this post on social the other day and it was a great reminder of how much visual design plays impacts and influences perception and communication. How in a lot of cases we don't recognize design in very pragmatic applications like a light switch, car seat, or newspaper layout. Thought you might be interested. Check this out.
---
Racism by design.
The original caption said…
"This is an example of unconscious racial bias. I want you to look at this newspaper page. Tell me what is wrong with it. There is something very wrong with it."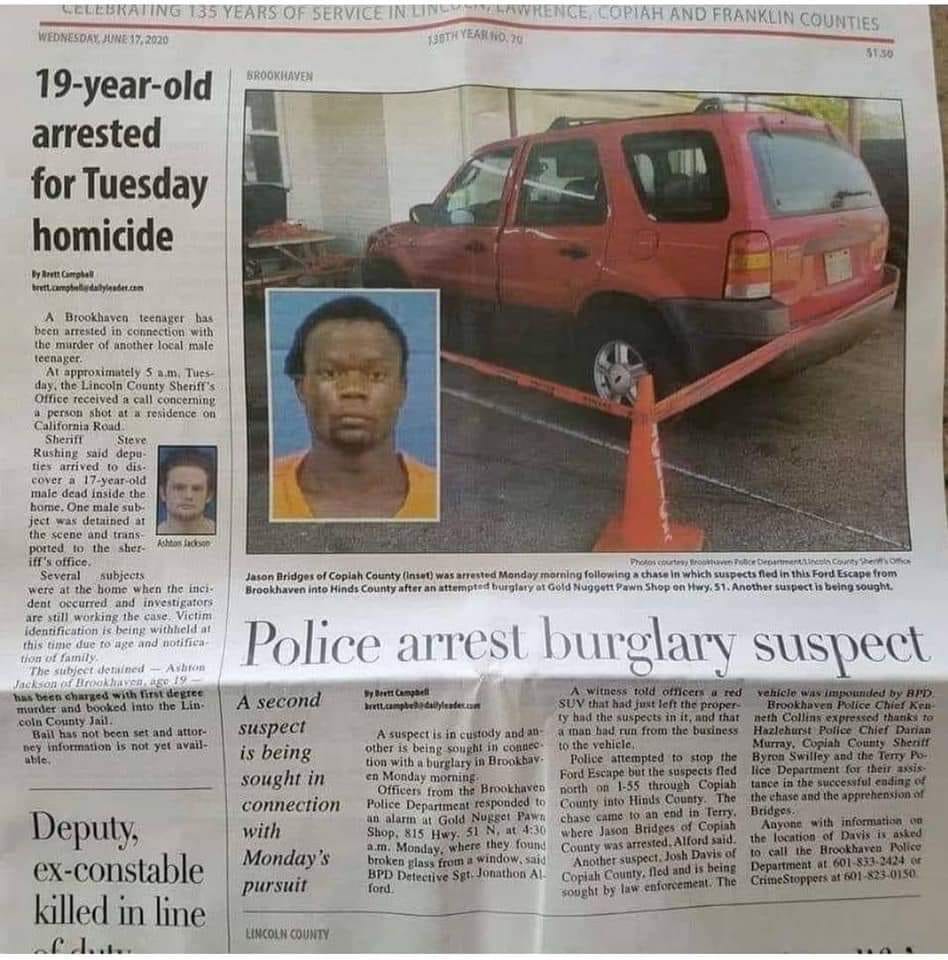 This layout was BY DESIGN. The caption in the original post implies this newspaper layout which centers a large photo of Black man arrested for a burglary contrasted by an arguably more egregious crime of murder by a white man (pictured smaller) as an "Unconcious Racial Bias" in this layout. There is also the placement of the headline for the "homicide in bold text next to the image of the car centering Black man. Saying it is "Unconcious" assumes a lot. Primarily, that design is not intentional. This is too kind to the design of this newspaper. I say intentional because even if a novice designer was working on this layout (Likely not), it still has to go through multiple hands prior to going to print.

In #design school foundational studies you learn the theory of dominance, sub-dominance, and subordinate to create focal points in a visual layout.
Here is a quick lesson in visual design...
Let's start with a definition of Design

Oxford Dictionaries.  - Do or plan (something) with a specific purpose or intention in mind.

Todd Olsen - design (verb), as a discipline: plan the creation of a product or service with the intention of improving human experience with respect to a specified problem.

Graphic Design/Visual n.The practice or profession of designing print or electronic forms of visual information, as for an advertisement, publication, or website.
Theory of Visual Hierarchy in design
Dominant: The element given the most visual weight, the element of primary emphasis. The dominant element will advance into the foreground in your composition.
Sub-Dominant: The element(s) of secondary emphasis that will become the middle ground in your composition.
Subordinate: The elements with tertiary emphasis, given the least visual weight. Subordinate elements will recede into the background of your composition.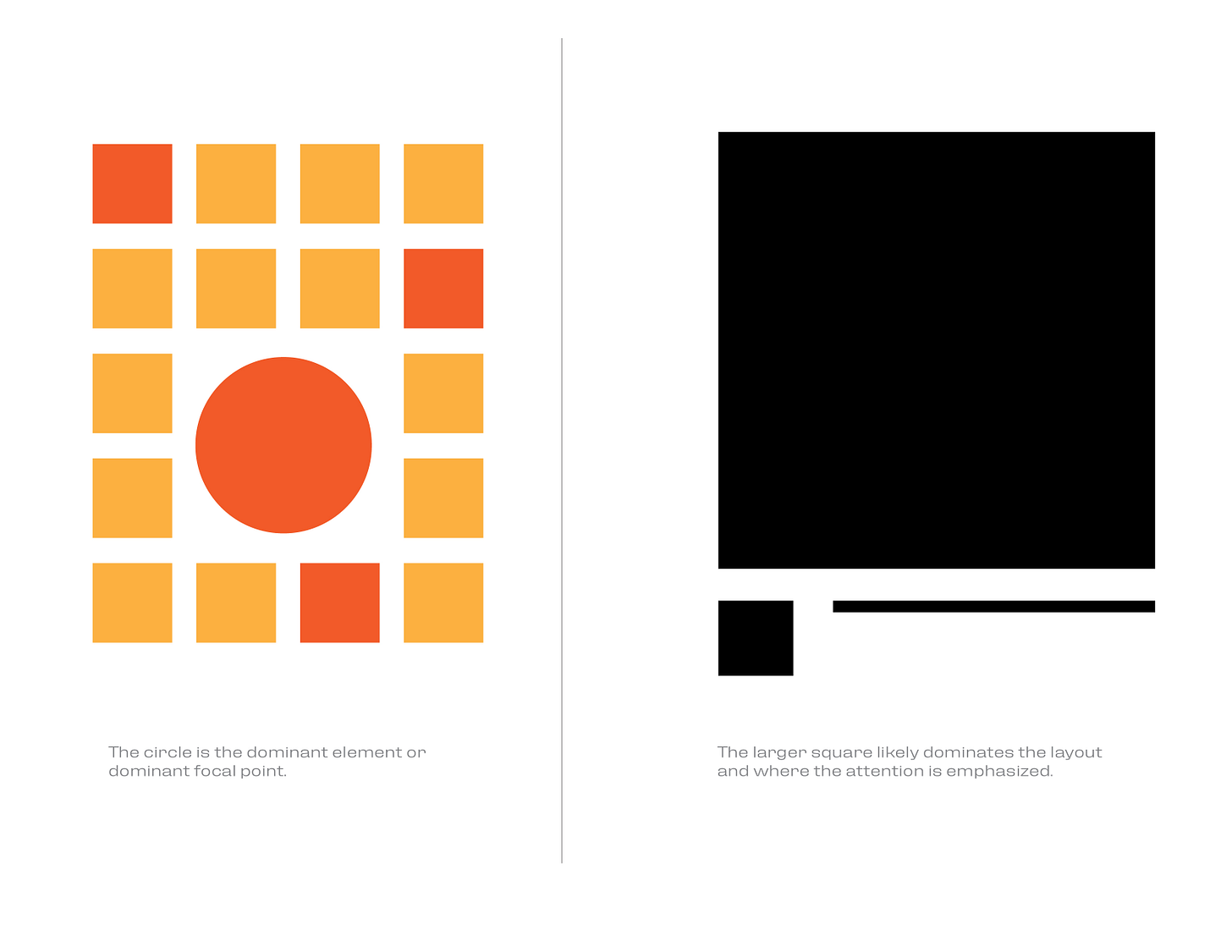 "Design is the intention (and unintentional impact) behind an outcome."  

- Creative Reaction Lab
If you believe the theory of dominance works in visual design then we can definitively apply that to the layout of this page. We can conclude that this was an intentional design decision in how it was laid out and what it is hoping to communicate. It is not just biased it is outright racist. There is a long history of criminalizing Black people in this country more so than our White counterparts. Assuming that this design decision "unconscious" really diminishes the idea that design has to influence the systems and constructs we have designed in our society.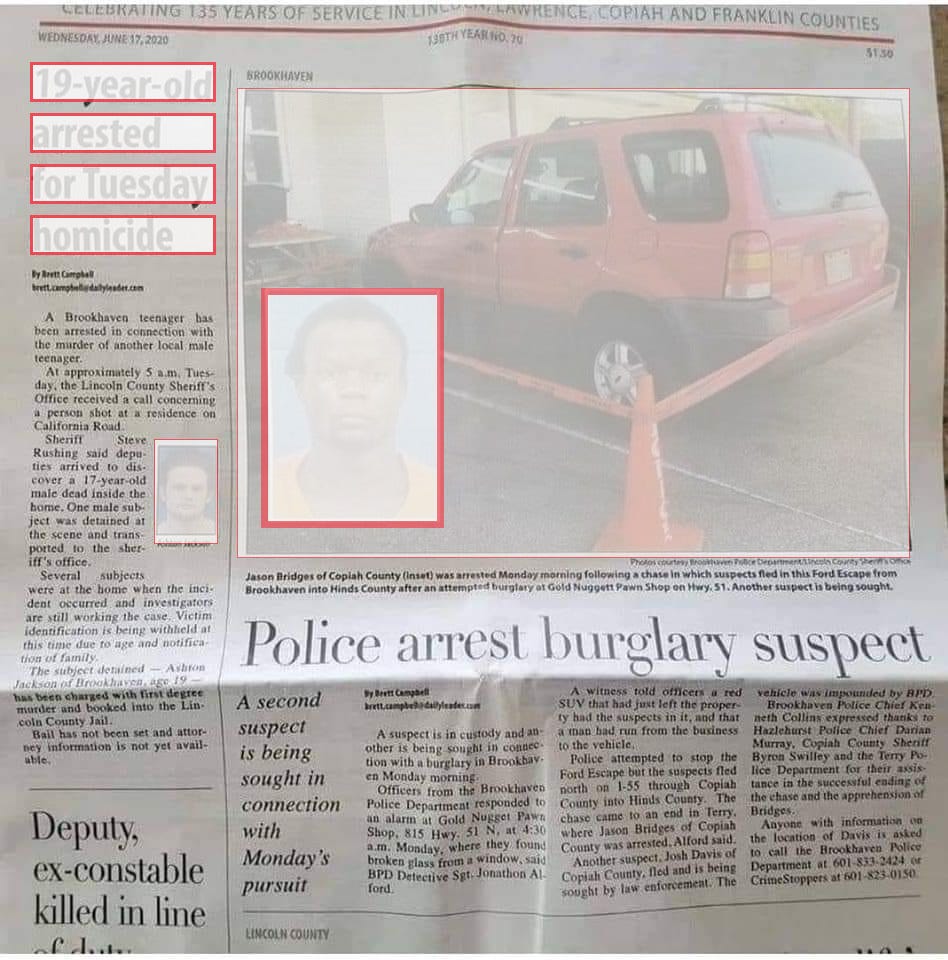 "Everything that is not designed by nature is designed by someone"
- Chip Kid
A designer is anyone who has agency to make a decision that will impact a group of people or the environment. Every decision we make has an impact.  We all are designers. The spaces, places, things, and systems that currently oppress and marginalize people based on race, gender, socio-economic class, were designed by someone(s). Which means we can design and build new ones. Design with care.